Message from Dean and Director – Academics
Dr. M. Ambashankar
M.Tech, FIE, MBA, PhD
Director – Academics & Dean
"The beautiful thing about learning is that no one can take it away from you"
"Education, therefore, is a process of living and not a preparation for future living"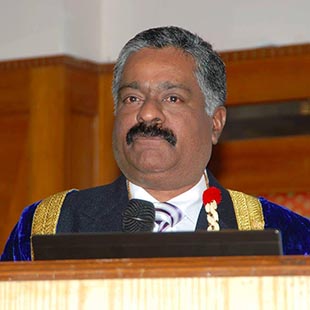 Greetings! Welcome to Gupta College.
Quality education is all-important and our excellent academic program and the special recognition of each student's unique individuality offer the finest start in life. We nurture, challenge, support and encourage our students and in turn they 'respond' with a passion for life, a love of learning and the courage to serve others.
Here in Gupta College, we have successfully built in a system, say, there's more to the service than just higher learning: We're offering a total career services package which will include a personal career profile and action plan which looks at the educational aspects of what a person would need to do, to fulfil their career aspirations. We really want people to be able to maximize their marketability to get better jobs.
Good Luck, with due diligence, let us work towards 'Knowledge World'.